ANOTHER LEAKED SHELL CONFIDENTIAL INTERNAL EMAIL
By John Donovan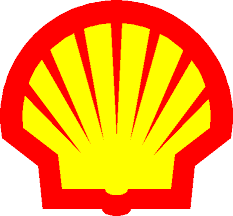 Printed below is a leaked confidential Shell EP high level internal email revealing "Cold Wind Rules" to tackle the economic downturn. Its author, Shell EP HR Manager Pascale Lazare, who sent the email on behalf of Chris Haynes, a Shell EP Vice President, admits Shell has been in denial about the way "The world has changed" and says it is now "business as unusual".
The chilling content will be of interest to Shell employees and in particular to contractors and suppliers, bearing in mind the vow to "ruthlessly review 3rd parties costs".
Shell has had the opportunity to deny the authenticity of the email or obtain an injunction to prevent publication. The email is authentic.
A related Reuters syndicated article Shell to stall hires and get "ruthless" on contractors has been published by many other news organisations, including the International Herald Tribune, CNBC, Forbes, msnmoney, The Straits Times (Singapore), Interactive Investor, YahooFinance and Scottish Television.
The email is one of many leaked to this website over recent years which have been extremely damaging to Shell. The leaked emails involving Sakhalin Energy cost Shell billions of dollars when it was forced to surrender its majority holding in Sakhalin-2.
David Greer, the Deputy Chairman of Sakhalin Energy who was also the project director (and a Shell Managing Director) was forced to resign as a result of a leaked motivational email we passed to the Financial Times. It contained plagiarised passages from a speech made by U.S. General George Patton to troops during the 2nd World War.
We recently published leaked emails from Royal Dutch Shell Plc Chief Executive Jeroen van der Veer and Shell EP Executive Director Malcolm Brinded within 24 hours of the emails being sent.  
We anticipate an increased flow of leaked Shell emails in view of the job cuts generated by the economic downturn and the likely consequential increase in the number of concerned/disgruntled Shell employees.
THE LEAKED "COLD WIND RULES" EMAIL
Please note that we have increased the font size to make it easier to read, otherwise, as far as we know, the email is as you see it.
From:   Lazare, Pascale SIEP-EPH-G  
Sent:   04 February 2009 03:54
To:     Bourgeois, Tom T SIEP-EPT-PT; Benham, Harry SIEP-EPT-PC; Hutchinson, Robin SIEP-EPT-PS / GSNL-GSPS; Laane, Rob RH SIEP-EPT-PE; Patterson, Robert NZRC-AO; Clubb, Mike SIEP-EPT-PO; Haynes, Chris SIEP-EPT-P; Williams, Theresa SIEP-EPF-TP; Lazare, Pascale SIEP-EPH-G
Cc:     Nauta, Jaap J SIEP-EPT-VPA; Venkataraman, Gouri SIEP-EPT-HSE-E; van Nues, Hans SIEP-EPF-P
Subject:        ON BEHALF OF CHRIS = Pro-active Response to current economic situation/Cold Wind rules
Sensitivity:    Confidential

Sent of behalf of Chris Haynes

Colleagues

As a follow-up of my earlier communications (TLT message from Matthias 29 Dec, what I said in our EPT-P LT on 20 Jan, and my last note on TLT 21 Jan 2009) here below a set of Pro-active Response to current economic situation: our Cold Wind Rules aligned with Malcolm's directions to Matthias and with the rest of EPT to reduce our costs.

Line operational (line/function driven)

1. IT (Anthony Foster will send relevant data info)
Eliminate surplus users accounts: authorisation by exception – Action Party: L3  for more than by one account per member of staff and advise EPT-P of status by end February.

Promote use of internet telephony: Action Party: L3 to communicate to staff

Discourage the use of mobile phones (especially when outside of country of employment)- Action Party: L3 to communicate to staff, monitor and intervene

Considerably reduce non-locked down PCs: authorisation by exception by L3 and advise EPT-P of status by end February. Future requirements to be approved at L2.     

Make max use in contracts for contract staff / contractors to bring their own mobiles / PCs: each L3 to review and action and advise EPT-P of status by end February, authorisation by exception only and by L3 .

Eliminate multiple gismos: review of gismos used by each member of staff and authorisation by exception by L3 for anything above the minimum needed.

2. Travel & Expenses: agressively reduce
All non-project billable (overhead, GTS, Shareholder funded) transoceanic travel requires my personal

pre-

approval

All project sponsored (billable) transoceanic travel to be challenged by L3 whether work can be done virtually (just because our costs are covered does not mean that it is money well spent at an enterprise level)

No international travel for conferences – Action Party: each L3 to communicate and control

Reduce team lunches / breakfast / food / drink expenses – Action Party: each L3 to communicate and control

Track empty offices and give them back to Shell Real Estate –  Action Party: L3
3. Contracts: ruthlessly review 3rd parties costs (more will come from Bob Fryer, here below direction)
No increase in contractor staff rates. Exceptions to be agreed at L2 outside US and by L3 in US

Review necessity of contract staff as contracts expire, renew by exception only: L3 to communicate to contract holder and control

Consultancy spend requires my personal (L2) approval. Communicate with co-located Shell organisations (e.g Shell Learning) to ensure Shell resources are utilised ahead of any 3rd party resources – both contract staff and contractor services

No conversion of contractor staff to Shell staff status without my personal (L2) approval.
HR linked – to be driven with HR support (more will come from Bob Fryer (EPH-RR), valid for all of EP, here below direction)

4. Resourcing
Manage inflow

Continue with our 2009 Graduate recruitment plan – Action Party: Line + HR

Do not fill vacancies – Action Party: Line + HR

Do not backfill normal attrition – Action Party: Line + HR

XP hires by exception only, with L3 and Chief/GSPM sign off on all 2009 XP hires / STC conversions

MOR posting get reviewed and approved by Chief/GSPM prior to posting

Aggressively place staff into projects, including replacing contract staff and at below JG if needed (reduce Shell Shareholder costs) – Action Party: GSPM+HRiB+line

No conversion of contractor staff to Shell staff status without my personal approval.

Manage outflow

Consider encouraging current staff to pursue other opportunities inside of Shell e.g. roles in HSSE, audit, SGSi – Action Party: Line + HR

Reconsider how hard to hold on to securing current staff that may be on the fence re. retirement – Action Party: Line + HR

Anticipate lower demand and consider the effects such as reducing EPT-P establishment needs, spans of services or capabilities offered. Then link to managed attrition or redundancy (which has longer term regret if quality staff, high near term cost, is fairly complicated and takes perhaps 9 months if requires staff consultation then one MOR cycle)  Action Party: L3 (potentially L4)+ HR
5. Expatriation
Reduce expatriation in the golden triangle by ca 20% (Dec 2009 vs Dec 2008, EPT-P had 132 then, so -26 by end of 2009).  – Action Party: Line + HR

Movement (out or to Local terms) at agreed Availability windows, consider options to accelerate where possible Every expatriate case with AW in 2009 and 2010 (or before) and/or 4yrs+ in the same location will be reviewed by HR and L3, with plan agreed, communicated to employee and implemented

Replace by Local or do not replace

Expat position in MOR need my personal approval for first posting and second for selection before the MOR panel

All expatriate assignment extension, require my personal approval.
6. Progression
Highly selective in 2009

No increase in % SG distribution in EPT-P for SG2 and above vs Dec 2008.

Extend functional (Chief/GSPM) sign off for all expat progressions of JG4 and above (key focus at JG3/4 on the competitiveness of the indivdual and to ensure that progressions are not happening just before an MOR transfer).
Not a cheery way to start the year, but we need to move out of denial, get some simple rules in place and then get on with creating value for the Company . The world has changed, this is business as unusual. Let's try to make it as straightforward as we can by knowing the simple expectations – or rules – and then complying with them.

Together we will weather this market downturn in a practical manner to position ourselves to sustain business value for the future.

Chris
Chris Haynes,
Vice President Technical, EPT Projects
Shell International Exploration & Production BV
The Hague, The Netherlands – Trade Register no. 27002688
Address: Visseringlaan 25, P.O. Box 60, 2280 AB Rijswijk
Phone: + 31 70 4474200
Fax: + 31 70 4477966
Mobile: + 31 (0)6 10974200
E-mail: [email protected]
Internet: <http://www.shell.com>
CONFIDENTIALITY. The information contained in this transmission is advice intended exclusively for the proper use by the intended addressees and may contain confidential and/or privileged material. Any views expressed in this transmission are those of the individual sender, except where the transmission states otherwise and the sender being authorised appropriately. Any review, dissemination and other use of this information, as well as any action in reliance upon this information by persons and/or entities other than the intended addressees is prohibited. If you received this information in error, please note that no confidentiality or privilege is waived or lost by any miss-transmission. You are requested to inform the sender and/or addressee immediately and permanently delete and/or destroy the material.

—————————————————————————————————————————

Pascale Lazare
HR Manager EPT-P, EPT-W & SIEP Inc
bookmark your one stop portal for HR related matters
http://sww.shell.com/hr/
Shell International Exploration and Production
200 North Dairy Ashford, WCK # 1361, Houston TX 77079
Tel: +1 281 544 4114
Tel mobile: +1 713 289 4672
Email: [email protected]
Internet: <http://www.shell.com/eandp-en>
shellplc.website
and its sister non-profit websites
royaldutchshellplc.com,
royaldutchshellgroup.com,
shellenergy.website,
shellnazihistory.com,
royaldutchshell.website,
johndonovan.website,
shellnews.net
and
shell2004.com
are owned by
John Donovan.
There is also a
Wikipedia feature.