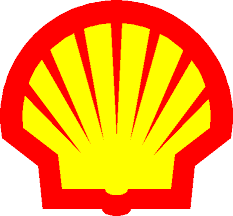 By Iain Percival
I have now caught up with the news / comments having returned from a most refreshing break at my home in Scotland – no internet connection which is good, for a while at least 🙂
My two pence of observations are as follows.
1. I have written on several occasions that Shell upstream is populated by many, many seriously good and dedicated technical professionals who wish for nothing more than (i)an interesting and rewarding career coupled with recognition for good / original / innovative contribution , (ii) progression based not on WHO you know but on what you know (capability) and demonstrable delivery of technical and / or commercial contribution, (iii)  courageous, knowledgeable & honest leadership, (iv) minimal burden of dealing with "stuff", (v)association with a well respected company name (brand Paddy??).
2.The challenge for Voser et al (those left standing) is to deliver on these five wishes. My perspective is;
(i) "no brainer"; there is just so much to do for the technical community. However, the Company needs to bring back to the "coal face" the supervisors who busy themselves with non core activities – ref comment by Guest 1.
(ii) Take the company back to one which progresses real technical capability. It appears that PE now stands for Powerpoint & Excel rather than Petroleum Engineering. However, Guest 1, I can testify to the fact that there still are reservoir engineers doing reservoir engineering in Shell. I am fortunate to remain a mentor to some Shell staff. Good, capable, competent geoscientists, petroleum, well and facilities engineers do indeed create value!
(iii) This one will be a bit more of a challenge. Unfortunately, a generation of leadership has grown up believing Hype, Hyperbole, Hypocrisy, is accepted practice forgetting that what staff and indeed the outside world appreciate is Honesty, Humility and Hard work. There are of course numbers of honorable exceptions and let them be retained as the example and inspiration for the many who hunger for such leadership.
(iv) There is no problem with well constructed and rigorously enforced process (just look what such an approach has done for Exxon!). Unfortunately, my experience within Shell was to take what started off as a fit for purpose approach and grow in into a beast often by incorporating the opinions of numerous bogus stakeholders. Even worse, the process was elevated into an end in itself rather than a means to an end. The management of a plethora of inflated process has bred the growth of senior "apparatchiks" referred to by Guest 1. More amazingly, one can find untold examples of "local exceptions" to the application of global process. One can ask ligitimately just what have the apparatchiks been doing?
(v) Never underestimate the pride still felt by staff current and past in being associated with the Pecten. I remain active on university campus in the UK as an ambassador for Shell and can report the brand is held in high esteem by students. I revelled in the opportunity to talk about Shell at a SPE young professional event at OTC in Houston three weeks ago ago. In addition, my consulting activities since retiring from Shell have given me the opportunity to see the high regard with which the Pecten is still held in many parts of the global oil & gas business. There is a genuine opportunity for the company to build on this and to minimise further damage.
The dedicated, hard working staff in Shell deserve not only outstanding leadership but also the support of those of us who (think they still) know the company and wish it well.
I have written enough and it is a beautiful day outside.
Posting Ends
The following information, links and photograph of Iain Percival are all sourced from the Internet. They were not supplied or suggested by him.
Iain Recognised for Mentoring Work
Shell retiree and former Group Chief Petroleum Engineer, Iain Percival, took the award for Outstanding Individual Achievement at the Energy Industry (EI) Annual Awards, for his work mentoring a number of young professionals, both in Shell and other organisations.
Iain is currently spending time with students and staff at RGU and the University of Aberdeen, and visits schools in his home area of the north of Scotland. Iain retired from Shell in 2006 after 33 years of service.
Iain remarked, "It is an honour I appreciate but of course I do derive a great deal of personal satisfaction from my activities."
RELATED ARTICLE: Students benefit from Shell support
RELATED ARTICLE: Excellence in energy
shellplc.website
and its sister non-profit websites
royaldutchshellplc.com,
royaldutchshellgroup.com,
shellenergy.website,
shellnazihistory.com,
royaldutchshell.website,
johndonovan.website,
shellnews.net
and
shell2004.com
are owned by
John Donovan.
There is also a
Wikipedia feature.