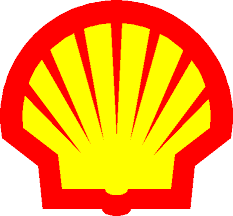 The comments below were supplied by a contributor to our Shell Blog who posts under the name of "Jo Blow". The contributors name and email address have been supplied. When comments are of this quality, we will publish them as articles.
By Jo Blow
I am happy to see the activity and posts that continue to populate this site, some I agree with fully, some I see as having merit although the message is mired in a barrage of pointless bashing of all staff folks.
First I would like to comment on Paddy's most recent posting, very insightful, and well written, I agree with you on many of your points, however I do not believe Shell will divest its entire downstream refining business.  I do believe the portfolio will look very different in the near future.  I believe you will see a large push within Shell/Motiva to focus on its larger most complex facilities, these facilities are best positioned on the surface to weather the times ahead in the oil industry.  I say on the surface because any business arm that resides in the middle or the end of any supply chain oriented business must be cost competitive.  Lets face it folks, in downstream we still are subject to market price for our feedstock, this in itself tells us that in order to be competitive we have to work our magic at competitive cost to be able to then sell our finished products (again at a market price) for a profit.  So even a large complex facility will have no position in the portfolio if it can not accomplish this.  I think this next point is the one most missed among many in the downstream businesses. As a large integrated oil company, exploration and production of crude is the future that drives the desire to have a downstream business. Pay attention to the word "Desire", having a downstream business is not a necessity, upstream can simply market its feedstock on the open market and still fare well.
Now lets focus on what all of this means, The current measures for cost cutting are not evil or misguided strategy wise, sadly it is fact of our very existence that we must become more cost competitive to ensure survival.  Keep in mind folks the enormity of the capital budgets across Shell/Motiva, a large portion of this is in the downstream business, but the majority is in E&P which is the way it is supposed to be.  To fund this in a sour market environment is difficult, now add in the worlds financial markets are also soured, now it becomes near impossible to fund this large of an investment program. But fund it is what Shell/Motiva must do.
So what does all of this mean, well.. when you examine costs within the downstream business, your biggest opportunities to lower costs are in your non-energy cash costs or NECC.  Salaries and Wages are one of your largest categories within NECC along with catalysts and chemicals.  Now most of us understand that there is not much you can do with catalyst and chemicals, but there is plenty of options with Salaries and Wages and none of these are pleasurable to work with.  I can tell you that I would love to be back at work and not facing the uncertain future that I now find myself in. But if you ask me "Do I think the cost cutting efforts are necessary?" then I will tell you unequivocally yes.  My beef is not with the fact that the business found it necessary to embark on these cost cutting measures, sadly they are a fact of life.  My argument is in the method employed to achieve the cuts.  I firmly believe that the current measures are nothing more than a knee-jerk reaction, they won't deliver a sustainable cost structure going forward.  At some sites, the manner the staff cuts were conducted will sadly have long ranging effects on the efficiency of the site, while other sites will fare much better.  Fundamentally the folks that get things done are the Operators and Craftsmen that day in and day out operate and maintain the facilities.  When Management jumps out and begins to steer the ship in a different direction with little education and communication to the folks that accomplish the results, the negative impact created is large and long lasting.
Now just for giggles I am gonna tell you my predictions for the Americas Downstream Refining portfolio, don't take them to the bank I'm just some Jo Blow.  Deer Park, Port Arthur, Scotford, and Martinez will definitely survive in the portfolio, Convent and Puget have a chance at survival but no more.  Norco, Mobile, Montreal, Sarnia, and Buenes Aries will not survive.  If Convent survives it will be the Saudis who save it. Puget is a smooth running facility and its future is mostly dependant on what strategy for the Pacific Northwest is decided.  The bad news here is for the people, I don't think there are many at any of these sites will dispute in terms of compensation and benefits how good they have it, sure there will be those that do, and to them let me say this.  I am actively searching for a job since my disgraceful exit from my site, and I am not seeing benefits packages and compensation structure with those that have expressed interest in my resume anywhere near what I have and will soon lose with Shell/Motiva.  For those that do not make the cut in the portfolio, your future will be determined by one of the independents like Valero, Western Refining, Frontier, etc.  For those folks at the sites that do survive, be cautioned.  In my opinion the staff cuts are not over, and the changes have just begun.
Now for my last comment, and this is in no means intended to be offensive.  Motivaman, at times I enjoy your post's and agree with your positions, but at times you group me with people I have no place with.  I am and soon won't be Staff, I am proud of this accomplishment despite being disposed of like I was.  I remain proud because I will and many others will always know the truth.  I have no shame in the job that I did for this company, I gave a 110% each day and did what I felt was fair and right at all times.  It is true there are bad apples out there, but not all staff people are bad people.  Regarding the life saving rules, I agree with the creation of them, personally I don't agree with the position the company has taken on how to manage them.  Management by "Ease" is ineffective in my opinion.  I don't believe in the absoluteness of violate and your fired.  I believe there are different degrees of severity and so much black and white in any case that you have to investigate and determine intent, and many other factors before determining to terminate someone.  Now, I do believe if the precedent has been set then violators of the rules must be held accountable and dealt with according to precedent.  I guess what I am trying to say here Motivaman, is don't detract from the validity of your message by wading into a pointless barrage of negative comments.  When your message is just and true it will survive without that.  I say this with the intention of respect and the hope that you do not take offence.
Many Thanks,
Jo Blow
shellplc.website
and its sister non-profit websites
royaldutchshellplc.com,
royaldutchshellgroup.com,
shellenergy.website,
shellnazihistory.com,
royaldutchshell.website,
johndonovan.website,
shellnews.net
and
shell2004.com
are owned by
John Donovan.
There is also a
Wikipedia feature.