Shell evacuates some oil staff after Nigeria attack
Mon Sep 15, 2008 8:11am EDT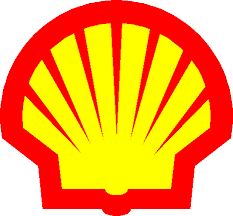 PORT HARCOURT, Nigeria, Sept 15 (Reuters) – Royal Dutch Shell (RDSa.L:Quote, Profile, Research, Stock Buzz) has evacuated nearly 100 employees from a Nigerian oil flow station in the Niger Delta after it was attacked by militants on Monday, an industry source said.
"As a result of the attack on the Alakiri flow station operated by Shell, the company has evacuated all of its employees from the facility. There are close to 100 staff," the source, who wished not to be named, told Reuters.
(Reporting by Austin Ekeinde; Writing by Randy Fabi)
© Thomson Reuters 2008 All rights reserved
RELATED BLOG POSTS
Views in these blog posts are those of the author and not of Reuters.
royaldutchshellplc.com
and its also non-profit sister websites
royaldutchshellgroup.com,
shellenergy.website,
shellnazihistory.com,
royaldutchshell.website,
johndonovan.website,
shellnews.net
and
shell2004.com
are all owned by
John Donovan.
There is also a
Wikipedia article.