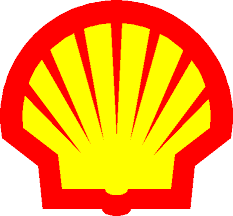 12 March 2009
The Board of Royal Dutch Shell plc announced today that Mr Maarten van den Bergh will be retiring as Non-Executive Director at the Annual General Meeting of Shareholders on 19 May 2009. He has served the Company for 41 years of which the last 9 years as a Non-Executive Director.
The Board also announced the proposed election of Mr Jeroen van der Veer as Non-Executive Director, after his retirement as Chief Executive on 30 June 2009. It is intended that Mr Van der Veer becomes a member of the Corporate and Social Responsibility Committee of the Board.
Contacts:
Shell Investor Relations:
Den Haag – Tjerk Huysinga: +31 70 377 3996 / +44 207 934 3856
New York – Harold Hatchett: +1 212 218 3112
Shell Media Relations:
International: +31 70 377 3600
shellplc.website
and its sister non-profit websites
royaldutchshellplc.com,
royaldutchshellgroup.com,
shellenergy.website,
shellnazihistory.com,
royaldutchshell.website,
johndonovan.website,
shellnews.net
and
shell2004.com
are owned by
John Donovan.
There is also a
Wikipedia feature.