Carrie Tait, Financial Post Published: Tuesday, September 23, 2008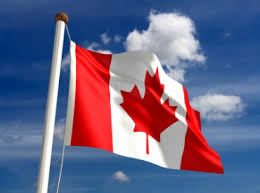 CALGARY – The environment remains a priority for the Canadian Association of Petroleum Producers (CAPP), but the group's new president says he expects the issue may fade in the United States as economic concerns take precedence.
Dave Collyer, who took the helm of Canada's energy lobby organization last week, said yesterday the United States will likely soften its stance on environmental issues tied to the much-criticized oil and gas industry as that country faces tough economic times.
"Our experience has been when there are significant economic challenges, as there are particularly in the U. S. at the moment, the environment tends to be a somewhat lower priority in the minds of voters and probably then in the minds of policy-makers," Mr. Collyer said in an interview.
"The interplay between the economic challenges and the environment will be interesting post-election, particularly in the U. S. given the economic challenges and the current uncertainty in the financial markets that they face."
CAPP's focus on the on the environment intensified over the summer. For example, in June it launched a Web site aimed at combating the dirty stigma attached to Canada's oil sands.
The industry is under the microscope on pollution, and it comes with financial penalties. Further, states such as California want to crack down on sources of energy that spew large amounts of carbon into the atmosphere, a policy that translates into trouble for Canada's oil sands.
Democratic presidential hopeful Barack Obama has also said he wants to wean the United States off "dirty, dwindling and expensive oil." Mayors of large U. S. cities have also pointed to Alberta's oil sands as a major factor in global warming.
But the economy could trump the environment. "People are concerned about their jobs and their own economic well-being" as the U. S. economy struggles, Mr. Collyer said. "The environmental side of the equation becomes more discretionary … During the period of tough economic challenges, the environment tends to slide down the list a little bit."
Further, when the financial markets are unsettled, energy security becomes a great concern. Canada, with its friendly relationship with the United States, is seen as a stable source of oil and gas south of the border.
Mr. Collyer spent 30 years at Shell Canada Ltd., most recently serving as president and country chair of Shell Canada, a division of Royal Dutch Shell PLC. He is replacing Pierre Alvarez, who led CAPP for nine years.
This website and sisters
royaldutchshellgroup.com
,
shellnazihistory.com
,
royaldutchshell.website
,
johndonovan.website
, and
shellnews.net
, are owned by
John Donovan
. There is also a
Wikipedia segment
.