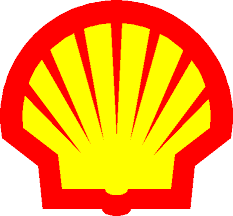 Thursday, December 4, 2008
The Board of Royal Dutch Shell plc today announced that Mark Williams will take over the responsibilities of Rob Routs for the Oil Products, Chemicals and Oil Sands business, as Downstream Director and a member of the Executive Committee of Royal Dutch Shell. 
Mark Williams succeeds Rob Routs effective 1 January 2009, when he retires from the company after a distinguished career of 37 years.
Williams, a US citizen has a PhD in physics from Stanford University. He joined Shell's upstream business in 1979 in the United States. He has held a variety of upstream and downstream positions in the company, and is currently the Executive Vice President of Supply and Distribution in Oil Products. He is Chairman of the Executive Committee of the Athabasca Oil Sands Project, and Chairman of the Downstream Committee of the American Petroleum Institute. He is married with two children.
Contacts Shell Investor Relations:
Den Haag: Tjerk Huysinga: +31 70 377 3996 / +44 207 934 3856
New York: Harold Hatchett: +1 212 218 3112
Shell Media Relations:
International, US, UK, European Press: +31 70 377 3600
The Netherlands Press: + 31 70 377 8750
This website and sisters
royaldutchshellgroup.com
,
shellnazihistory.com
,
royaldutchshell.website
,
johndonovan.website
, and
shellnews.net
, are owned by
John Donovan
. There is also a
Wikipedia segment
.