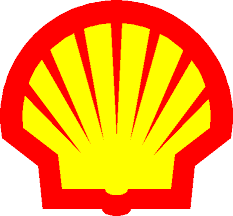 The Board of Royal Dutch Shell plc today announced the appointment with effect from 1 May 2009 of Mr. Simon Henry, currently Executive Vice President Finance in Shell International Exploration and Production, as Chief Financial Officer to succeed Mr. Peter Voser who will become the Chief Executive on 1 July 2009.
The Board will propose to the Annual General Meeting on 19 May 2009 that Mr. Henry be appointed as Executive Director with effect from 20 May 2009.
Mr. Henry, a UK citizen, joined Shell in 1982 as an engineer at a UK refinery. After qualifying as a member of the Chartered Institute of Management Accountants in 1989, he has held a number of senior finance positions in Europe, the Middle East and Asia Pacific.
Contacts:
Shell Investor Relations:
Den Haag – Tjerk Huysinga: +31 70 377 3996 / +44 207 934 3856
New York – Harold Hatchett: +1 212 218 3112
Shell Media Relations:
International: +31 70 377 3600
Shell reserves fraud: Videotaped Deposition of Simon Henry, Executive Vice President Finance, Shell Exploration and Production
This website and sisters
royaldutchshellgroup.com
,
shellnazihistory.com
,
royaldutchshell.website
,
johndonovan.website
, and
shellnews.net
, are owned by
John Donovan
. There is also a
Wikipedia segment
.