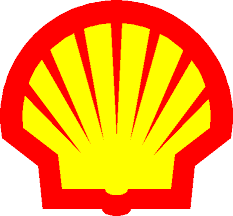 By John Donovan
The following is a self-explanatory email I sent earlier today to Robert (Bob) Pease, President & Chief Executive Officer of Motiva Enterprises LLC, which is jointly owned by a subsidiary of Saudi Aramco and Shell.
From the Motiva Website:
Formed in 1998, Motiva Enterprises LLC operates primarily in the eastern and southern United States. Its operations include nearly 7,700 Shell-branded gasoline stations, three refineries with a combined capacity of 740,000 barrels per day, and ownership interest in 41 refined product storage terminals with an aggregate storage capacity of approximately 19.8 million barrels.
MY EMAIL TO MR BOB PEASE

Dear Mr Pease
I am writing to you in your capacity as President and Chief Executive of Motiva Enterprises LLC.
You may be aware of the fact that the website royaldutchshellplc.com is serving as a public platform for stakeholders in Shell/Motiva refineries who have made allegations against Mr Tom Purves, your Vice President for Downstream Manufacturing on The Gulf Coast.
Allegations of rampant cronyism and much worse have been made against Mr Purves and his alleged "henchman", including Mr Jeff Funkhouser and Mr Forrest Lauher.
I have sent emails to Mr Purves and Mr Funkhouser offering them the right of reply, promising to publish on an unedited basis, any comments they wish to make. Thus far, the invitations have not been taken up, thereby leaving serious allegations unanswered. The lack of any denial will likely give credibility to the allegations.
I would respectfully suggest that you read my emails to these gentleman and the "Shell Blog" comments accessible on this link. A quick glance through the postings over recent months might be enlightening.
There are many similarities with the Sakhalin 2 project before it came to grief with the forced takeover by Gazprom, the Russian energy giant controlled by the Putin regime.  The so called "Kremlin attack dog", Oleg Mitvol, publicly acknowledged the pivotal role we played in those events. Mitvol turned out to be a genuine campaigner for his ideals.
Many stakeholders in the Sakhalin 2 project, including concerned contractors and employees, contacted us and posted allegations on our website about improper practices, SEIC management generally, and in particular, the Deputy Chairman of SEIC, a Shell MD, Mr David Greer. He subsequently resigned as a direct result of an internal email from him which was leaked to us.  The main difference is that Mr Greer had many supporters posting comments in his defense. I cannot recall any contributor trying to defend Mr Purves.
I note that in the USA market Shell is in bed with another unsavory regime, this time the Saudi Royal family, who have already drawn Royal Dutch Shell into what has been described as the *Scandal Of The Century".  We have posted declassified UK government documents revealing Shell's money laundering role in the Al Yamamah/ BAE Systems "oil for arms" deal. The power of the Saudi regime is such, that it ordered UK PM Tony Blair to stop an investigation by the UK Serious Fraud Office into the multibillion dollar corruption scandal on the grounds of national security. Blair did as he was told.
Returning to current events, it seems to me that if your company sticks by Mr Purves and his associates, then your company should provide legal support to protect their reputation and the reputation of Shell/Motiva.
In the interests of transparency, this email and any correspondence flowing from it, will be published in its entirety on our website.
Best Regards
John Donovan
*Ironically a similar description was used in relation to the Royal Dutch Shell reserves securities fraud revealed in 2004.
cc.
Mr. Tom Purves, Shell/Motiva VP for Downstream Manufacturing on The Gulf Coast.
Mr. Michiel Brandjes, Company Secretary and General Counsel Corporate, Royal Dutch Shell Plc
Mr. Richard Wiseman, Chief Ethics & Compliance Officer, Royal Dutch Shell Plc
shellplc.website
and its sister non-profit websites
royaldutchshellplc.com,
royaldutchshellgroup.com,
shellenergy.website,
shellnazihistory.com,
royaldutchshell.website,
johndonovan.website,
shellnews.net
and
shell2004.com
are owned by
John Donovan.
There is also a
Wikipedia feature.