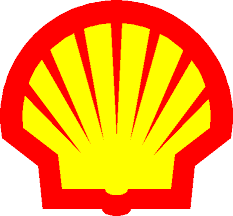 Yesterday we published an article authored by "Jo Blow", a contributor whose real name is known to us.
The article stimulated the Shell Blog comments published below:
From Motivaman
Jo blow,
On the contrary, I did not take offense at all to your post. Actually it made me see that I was making mistakes in my post. I am very sorry. I have been posting about our managers/leadership, but I guess I need to be more specific in what I am saying. I know there are a bunch of great people that make up our management. A lot more good people than are bad!
If you knew me you would never expect I would be posting these things, I grew up Shell! Almost everyone I knew while growing up was shell managment. One of the main points I was trying to get across was that in the past 5 or so years Shell has been on the wrong path and needs some serious changes. The Shell I once knew would have never stood for the types of things going on now. Most of the people I knew are retired by now, but they still are in the loop. Most of them tell me they are glad they left when they did. I think Shell can be the greatest company in the world.
The management in the previous posts were mostly Motiva, Convent Managers. David, Curtis, Roxan, Connie, and a few others. Along with Mr. Purvis. These people are nothing but a bunch of liars and the people whom had the vision of Shell long ago are probably rolling in their graves because of the lack of respect by these people. They do not have any morals or ethics. They respect no one but themselves.
Contrary to what I may have led you to believe, but I was deeply saddened by the dismissal of almost all of the managers that were let go at Convent. These people were not let go because of performance, I would know because before these evaluations were even done, I was told the names of people whom would be let go. Most of these people did value others and did live up to the old Shell expectations.
I do see both sides of everything also, and do believe cuts were necessary, but the process was flawed and good people lost their jobs. I said a few years back that this run of "luck" would only last so long. The margins would only last so long and only the best, most efficient plants were going to survive. While we were making money hand over fist, things should have gotten fixed so when these time come, we would be ready.
I think they hit the wrong ones with the layoffs, they should have got the pirates and his maties. These people will ruin this company.
So what I am saying is I know things have to be done to run a business, I know that not all management are bad, and I am sorry if I offended any of the great people that did attempt to make a difference. I hope good things come to those good people.
Motivaman for president!
From Golden Triangle Watchman
Hey JoBlow…. Enjoyed your article… I respect that you can be that balanced in your assessment of the situation when in your own words" had a disgraceful exit" from one of the plants. You described the macro picture extremely well. What you didn't mention is what happens with the leaders when the chips are down and they have to show true leadership? In the case of our piece of the company, that would be the failure we have seen with the one they call Tom Purves. He has lost all credibility and will never regain it. He lied, has cheated some out of their careers, and treats a core few like they are his peers…when he can't even compete with his true peers on the leadership scale. Tom, how was the weekend up at the lake with the little boy they call Jeff?
So Jo, don't take this personal. You are letting this so called leadership off by rationalizing this into the "big picture".
Jo Blow, you wrote…
"I remain proud because I will and many others will always know the truth."
What is the truth?
From Paddy Briggs
Jo Blow
Thanks for your excellent article and for your kind remarks about my recent piece on Shell and the downstream. My own interest is more beyond the refinery fence rather than what happens to the refineries. I also, perhaps simplistically, find refining very straightforward! In a vertically integrated structure refineries are cost centres not profit centres. Jan Blauu is right in a way to say that Shell is selling Stanlow because it is "unprofitable" – but he and Shell are both wrong to use the "P" word. Stanlow is a cost not a profit centre – in my view. The so-called "refiners margin" is a myth. The margin comes not from the refining activity per se but from the difference between crude costs and market realisations for produced products – both of which are market driven. Obviously refineries that are efficient, which can process a wide range of crudes, which have flexible upgrading capacity etc. will be preferable to simple refineries or high cost plants. But in essence refineries are manufacturing plants and as such cannot be seen as profit centres. The challenge is not to try and make a refinery make more "profits" but to try and make it lower unit cost or more efficient.
And a further comment from "Jo Blow"
To MotivaMan:  I wanted to clarify a point in one of your earlier posts, the item in question is quoted as
"Did I also mention that the salary employee in question's father was a past Shell plant manager."
Just a clarification, Mr. Townsend was the Plant Manager at Port Arthur refinery in the late 80 and early 90s, this time as you well remember was the waning years of Texaco and the early years of Star Enterprise.  I am sure this was a slight oversight.
Kind Regards,
Jo Blow
shellplc.website
and its sister non-profit websites
royaldutchshellplc.com,
royaldutchshellgroup.com,
shellenergy.website,
shellnazihistory.com,
royaldutchshell.website,
johndonovan.website,
shellnews.net
and
shell2004.com
are owned by
John Donovan.
There is also a
Wikipedia feature.